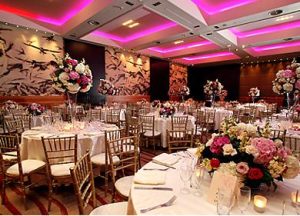 Your wedding day is one of the most momentous events in your entire life so it is normal to be a little bit of perfectionist (some might say bridezilla, we say perfectionist). You want everything to go according to plan and that's acceptable seeing as you have the perfect groom, perfect wedding dress and, the perfect cake. However, do not not forget the small yet significant details that can make a big difference on your wedding day; the customised wedding favours, glamour- inspired floral table settings and artfully crafted chiavari chairs that can transform your wedding from something mediocre to something extraordinary.
Today we focus on the chairs everyone has been talking about this decade. Some might even go as far as to say chiavari chairs are a bride's perfect wedding chair, seeing as they have all the factors to create the perfect vibe that all brides want.
You ask, 'why are they so special?'
I give you five invaluable reasons!
ONE
The Sophisticated Design- These chairs come in various designs and they are made of different materials that you can choose from to suit the theme of your wedding. Some shops can also customise these chairs to suit your needs.
TWO
The Durability– Chiavari chairs are made of very strong materials that are very dependable. No matter how many times you use the chairs, they will still look and feel the same way as they did on the first day you got them. Your guests will surely include children and we know that most kids tend to be a little bit of a problem when they stain the chairs with food. That is something that you do not have to be concerned about with chiavari chairs.
THREE
The Versatility- The design of these chairs are versatile from the frame down to the pads, so you can put on unique decorations to make a statement in your reception. Chairs can be a wonderful accent to your wedding reception. They should not just be functional, but also beautiful enough to work as an accessory. You can literally change the whole look of these chairs to fit your style, needs and, wedding theme.
FOUR
The Comfort and Class- There are a lot of beautiful chairs that compromise comfort but these chairs hit two birds with one stone. Although it has a very classic design, it will not make your guests uncomfortable at all. In fact, these chairs are made for comfort. You do not want your guests to complain of backaches after your wedding. You want them to enjoy the reception with you but you also do not want to compromise style.
FIVE
The Variations- These chairs come in numerous colours, styles, designs, and frames so you can never run out of ideas on how to make them work for you. They come in wonderful colours including white, black, red, mahogany, silver, and gold. The designs range from modern to classic.
With these chairs, the sky is the limit. You will surely have a blast in choosing the best chiavari chairs for your wedding. You deserve nothing but the best on your wedding day and these chairs will most certainly leave the guests talking about your wedding.
Are you still unsure of using these chairs on your special day?
Have a look at how chiavari chairs can transform your big day